The Remaking of Campus Manor
One of my favorite logo/branding projects was my work on 1977 Josephine. The new owner definitely wanted to replace the dated and ridiculous "Campus Manor" awning, but he wanted to do something unique and interesting with the space above the front door.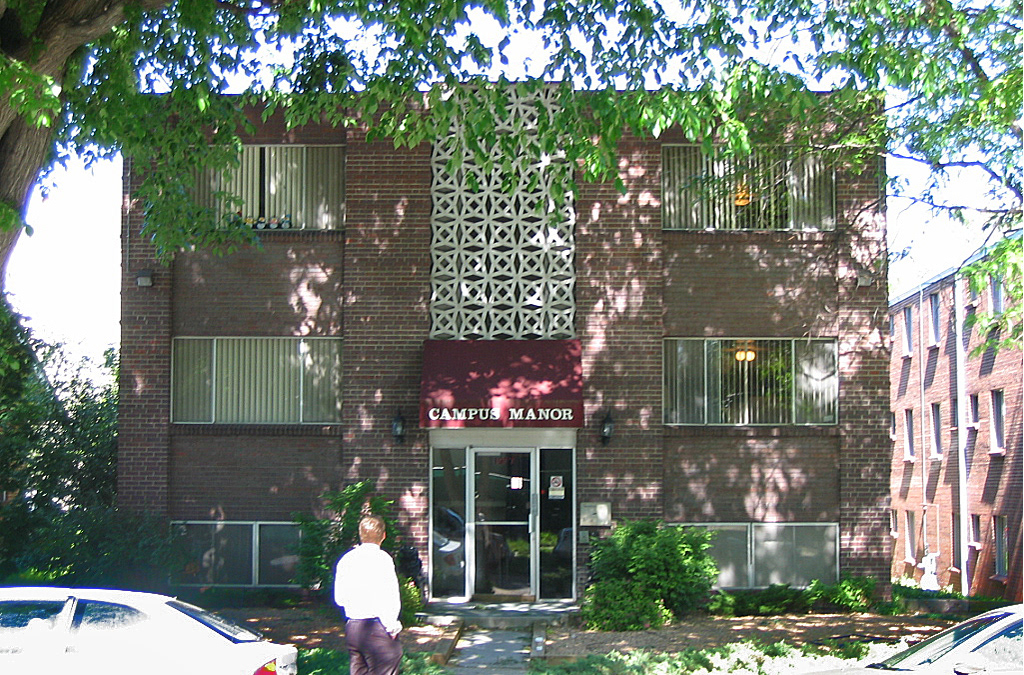 I worked with the new owner and came up with this logo for the property:
I got the green light from the owner and we started looking for a metal-worker to cut out an 8-foot stainless steel "J" and mount it on a huge Corian slab.
November 2nd, 2007: J-Day

We didn't have any machinery to help with the heavy lifting, but we had a lot of manpower. When we left that day, the 1977J was the new face of the building.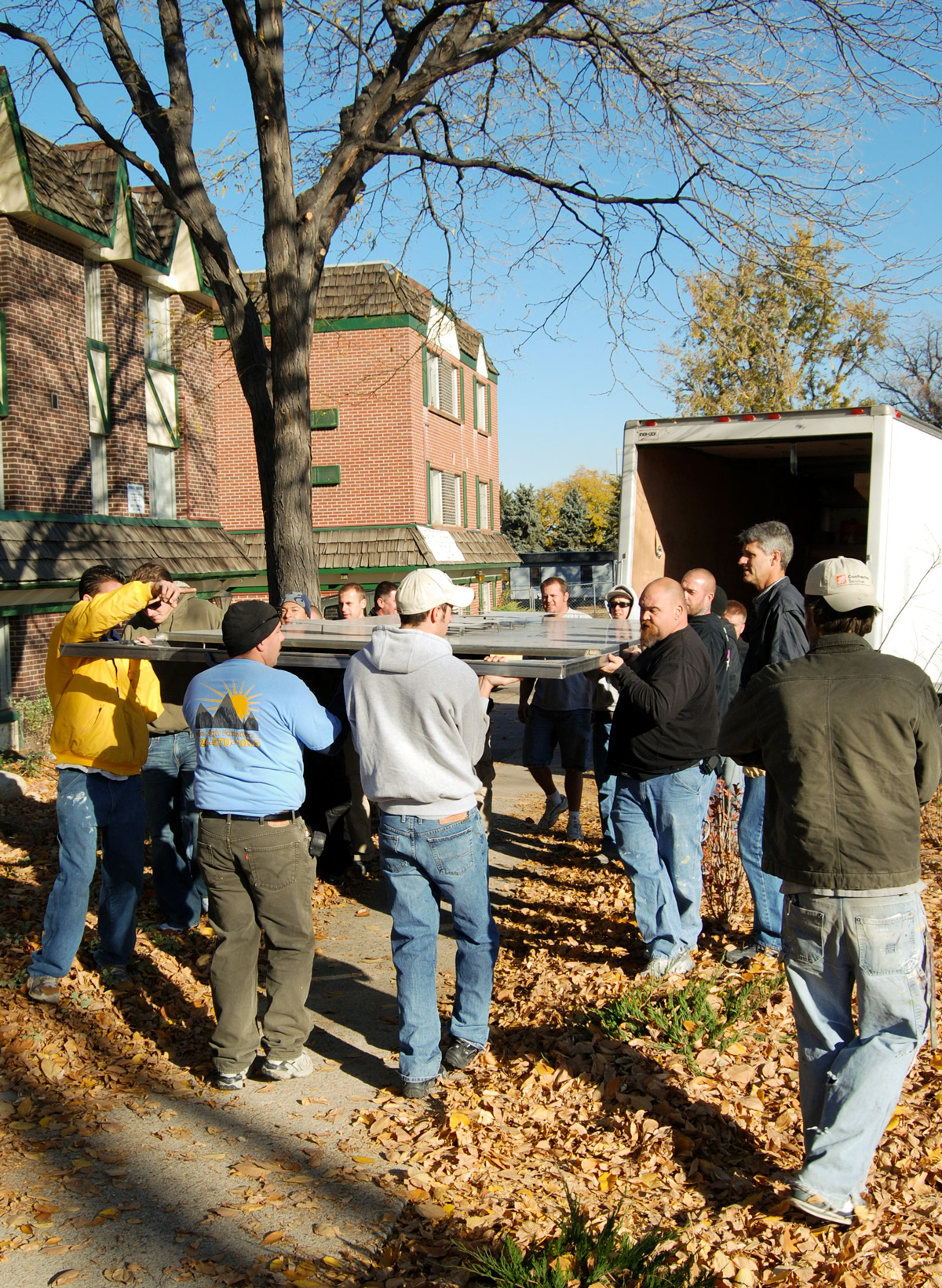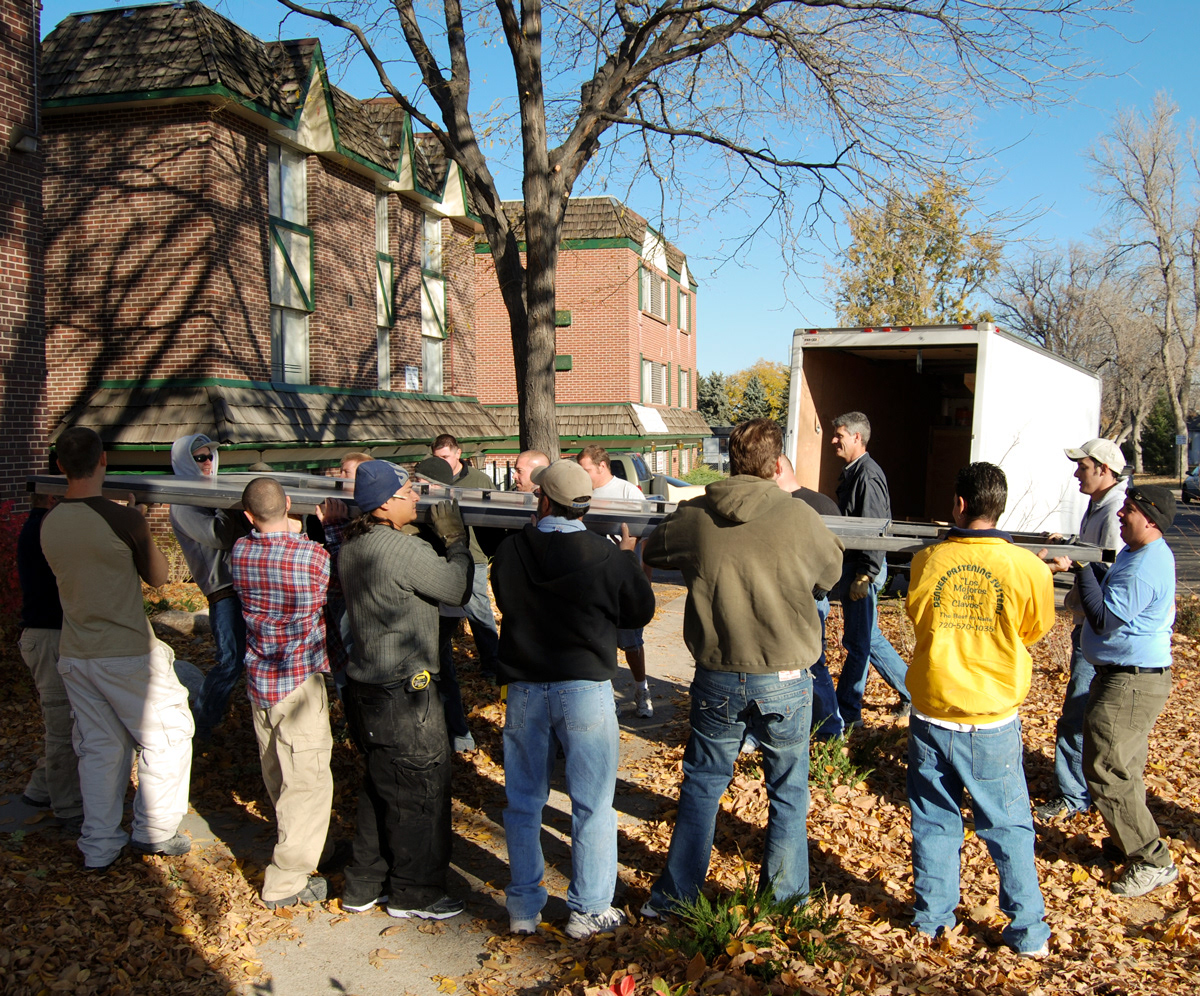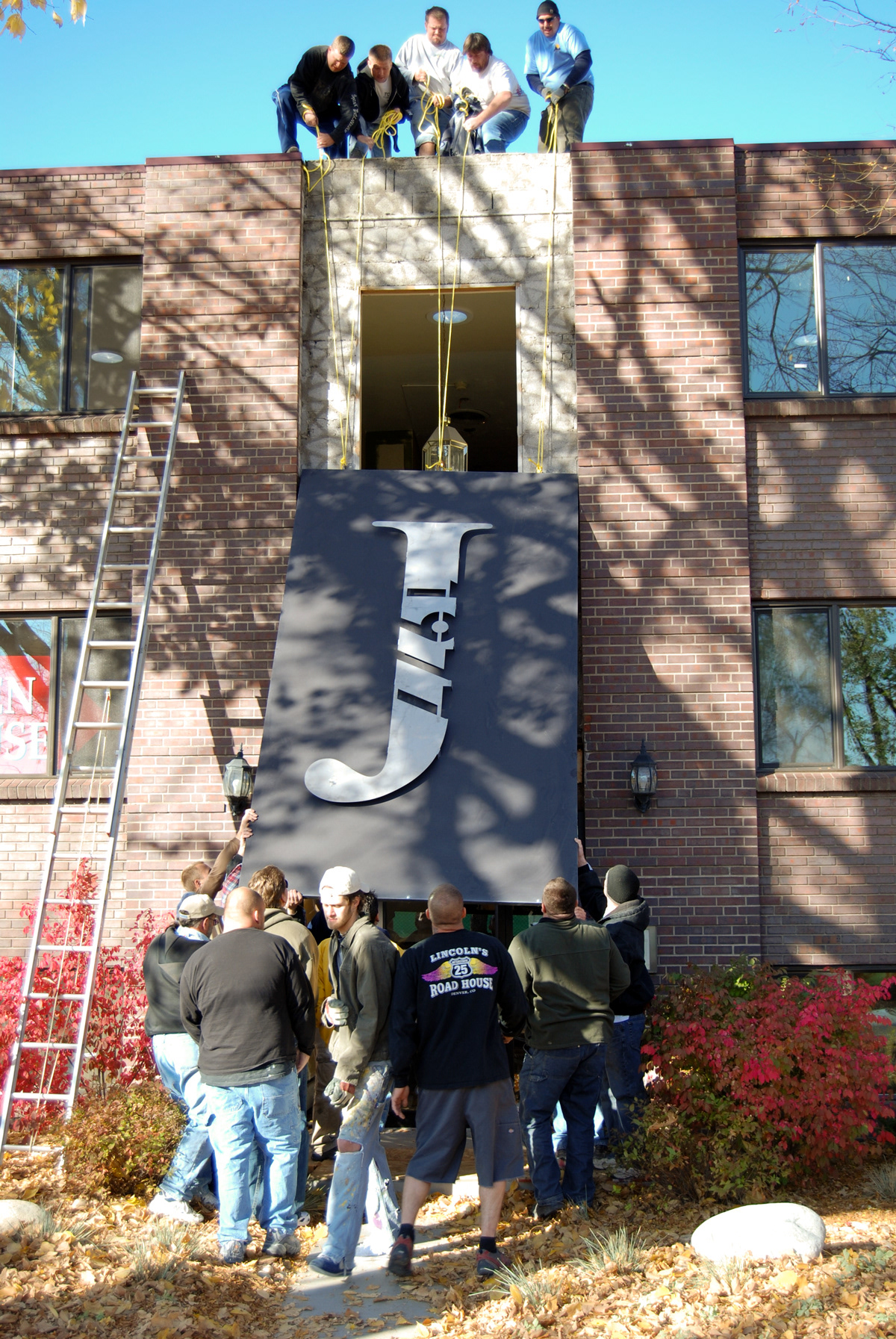 The metal-worker cut out the spacers, we had a new canopy made, and when all was said and done, the final result looked a lot like my artist's rendering. This picture was taken in winter 2008, so the vegetation isn't as lush. But the 1977J logo looks awesome.
We used the logo extensively in branding the building and marketing units for sale/rental.